Update on Social Cycle's Legal Woes – Up and Running in the Uptown Neighborhoods
Social Cycle owner, Laura Rovick, isn't waiting around for the City Attorney to welcome her business back with open arms. She's left the downtown area behind, for the time being, and is now running her tours in neighborhoods where the pedicab ordinance doesn't apply: the uptown communities of North and South Park, Bankers Hill and Hillcrest.
Her 16 seat pedal powered machine was spotted over the weekend with happy customers.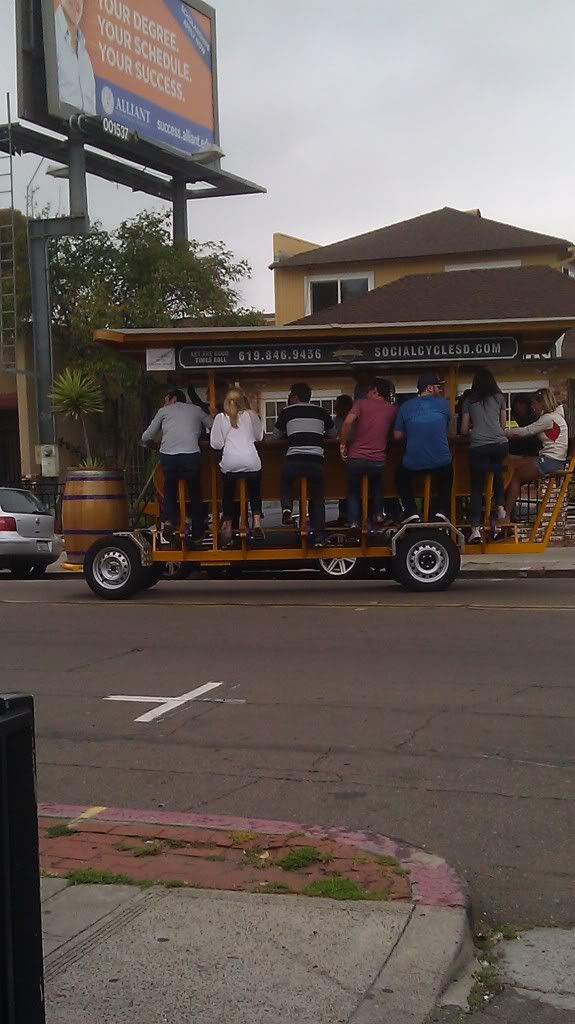 According to Rovick, her business received pedicab tickets with a fine of $1,800. Rovick went to Traffic Court and fought it and got the judge to reduce the fine to $100. Additionally, the Judge
ordered the City to meet with us to figure out a way to give us the right license.
According to Rovick, Social Cycle isn't a pedicab because they do not stop and pickup customers like a pedicab would. Tours are organized for an entire group that have a single starting point and a final destination.
Rovick is happy to be making progress, even if it is at a very slow pace. Rovick however, still wants to run her business in the downtown area as her warehouse storing the bicycles are located downtown and towing the bikes on a flatbed to where she's currently hosting tours is an expensive affair.