Foto Friday: Enhanced Bike Lanes on (a part of) Montezuma Road
Montezuma Road stands as something of a poster child for failure: it is a city road linking the thick populations and work centers of College Area, Rolando, parts of City Heights, La Mesa and beyond with Mission Valley and points west and north. Yet, it has wide lanes, high speeds, and a general layout that seems to forget that fleshy humans inhabit the city and that pedestrians and bicycle riders might also use this important route.
This morning, on Bike to Work Day, we learned that the eastbound (from Fairmount Avenue to Collwood Boulevard) side got the Genovese Treatment.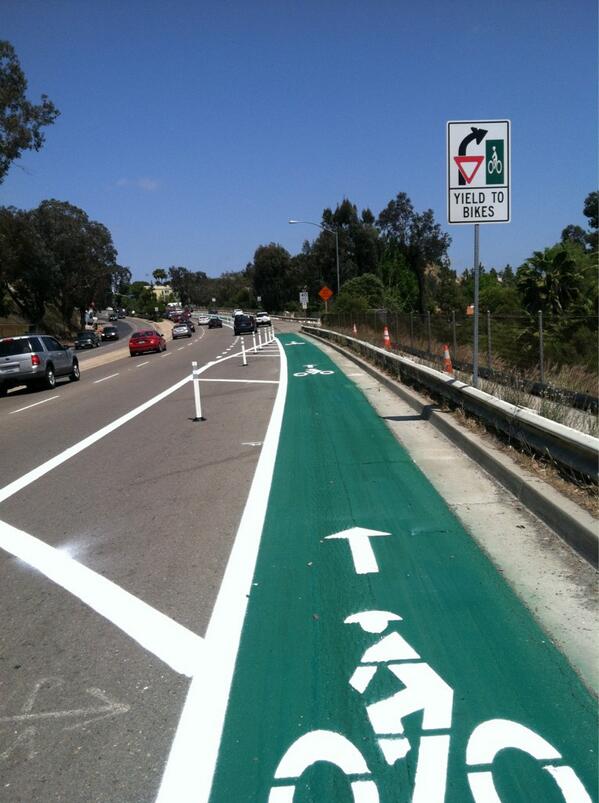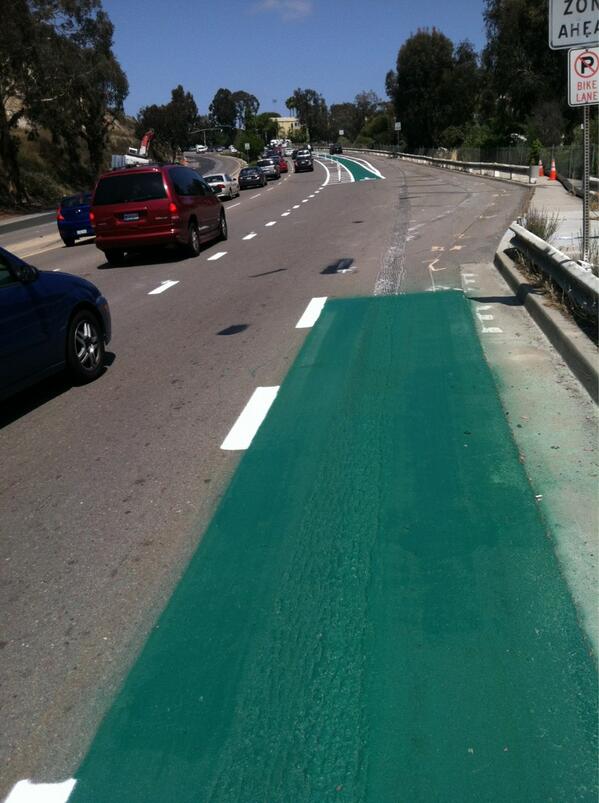 Brian Genovese, Head of the City's New Multi-Modal Section, leads a novel effort: to use state-approved design guidelines and the city's resurfacing & slurry seal program to create buffered, visible, and much safer and more facilitative Class II bicycle lanes with little more than paint, political will, know-how, and changing the way traffic engineers think.
These projects are "low hanging fruit" because they are already approved at a state level and resurfacing projects already require new paint. But instead of relegating bicycle riders to an afterthought, the city has begun to understand that many of our roads create hazardous conditions for riders – and for people who would like to ride.
People in San Diego who want a city designed at a human scale should congratulate and encourage Genovese and his leadership. You may email him at BGenovese@sandiego.gov. You should also thank the mayor who is making sure stuff is happening and moving quickly: bobFilner@sandiego.gov