Foto Friday: Bike Parking Infrastructure in Balboa Park
This morning #iMayor Todd Gloria dedicated the first of 20 bike corrals scheduled to be installed throughout Balboa Park. In his comments he noted,
…in my state of the city address two weeks ago, I laid out a transportation vision for our future that really is about making bicycling more of a viable option for folks [who are] getting from A to B.  And this is a step in actually fulfilling that vision and making it a reality. I think that Bruce [Shank] and Ken and others who ride here in the park everyday know that many people like to ride their bikes through the park. But they don't necessarily stop because we don't have the infrastructure. Well that ends today. This is the first of 20 installations that we will have throughout the park so that bicyclists know they can come and safely store their bikes and go out and enjoy some of the best cultural offerings in the world right here in Balboa Park. [More] importantly it will encourage people to actually leave their [car] keys at home and hopefully ride their bikes to the park. We have a real [vehicle] parking challenge in this park. This is one of the ways to address that. It's very cost effective, its environmentally sensitive. And it's the direction we ought to be going as a city.

…

…this is part of a broader effort[…]. It's not just about [you getting] here, but getting here safely, comfortably and then we don't just get the spandex enthusiasts, but you get the Todd Glorias of the world who want to bike but who don't always feel comfortable doing that. And again, they can take that conveyance as taxpayers and enjoy what they are paying for: the most magnificent park in the country.
Funds for the new bike racks were provided by the San Diego Foundation. The Foundation's President and CEO, Bob Kelly, stated,
We are honored to be able to provide funding to increase access to Balboa Park while preserving the historic character of the Park. This project aligns perfectly with The San Diego Foundation's Opening the Outdoors initiative which seeks to provide park and outdoor access to all San Diegans,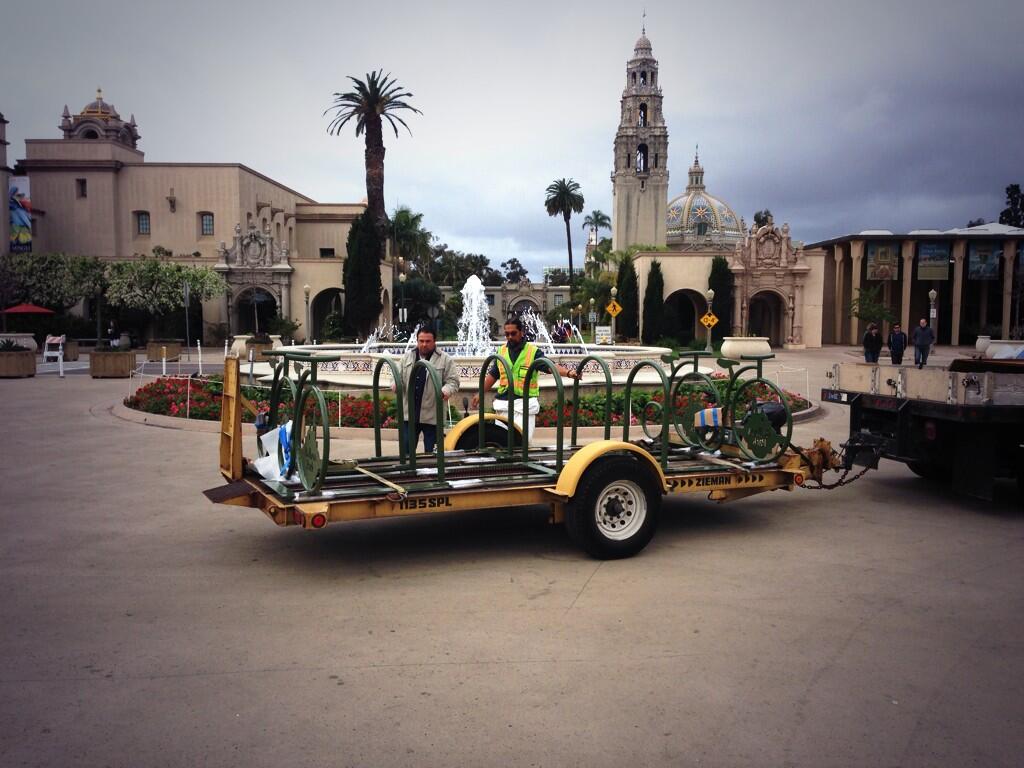 These new bike racks are indeed a fine new addition to Balboa Park. Check them out and if you snap a photo and post it to your preferred social media outlet, don't forget to tag #bikeSD.